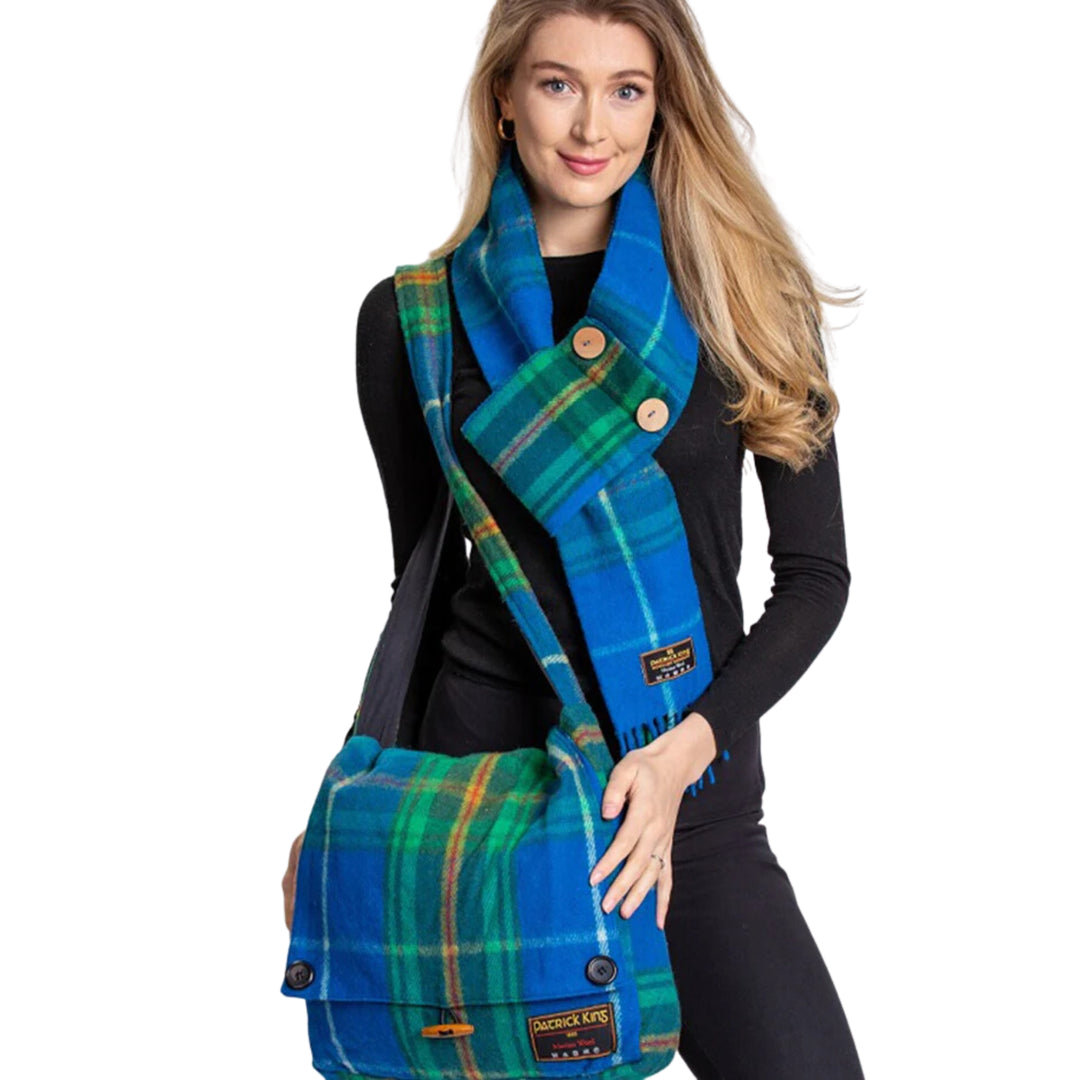 Patrick King Nova Scotia Tartan Messenger Bag
Match your style with traditional and custom tartan designs from Patrick King Woollen Company.
A good messenger bag will get you through almost any occasion or situation. Small enough to commute, formal enough to take into the office and casual enough to take with you on your daily adventures. Patrick King durable wool bags have a fold-over flap with a classic wooden closure to secure all of your essentials.
Nova Scotia

The Atlantic province of Nova Scotia, New Scotland, was first mentioned in 1621 on a land charter. This is the oldest Provincial tartan in Canada and was designed in 1953 almost by accident. Mrs. Bessie Murray was President of the Halifax Weavers' Guild and designed a trade display on sheep rearing.
In it, a shepherd wore a tartan and to avoid showing favouritism she designed a completely new one that proved to be so popular that in 1963 it was adopted as the official provincial tartan. The colours represent the blue of the sea and sky; the dark and light greens of the evergreens and deciduous trees; the white of the rocks and coastline surf; the red from the lion rampant on the Province's crest and the gold of Nova Scotia's Royal Charter of 1621 and the subsequent Grant of Arms in 1625.
Low stock - 3 items left

Inventory on the way
---