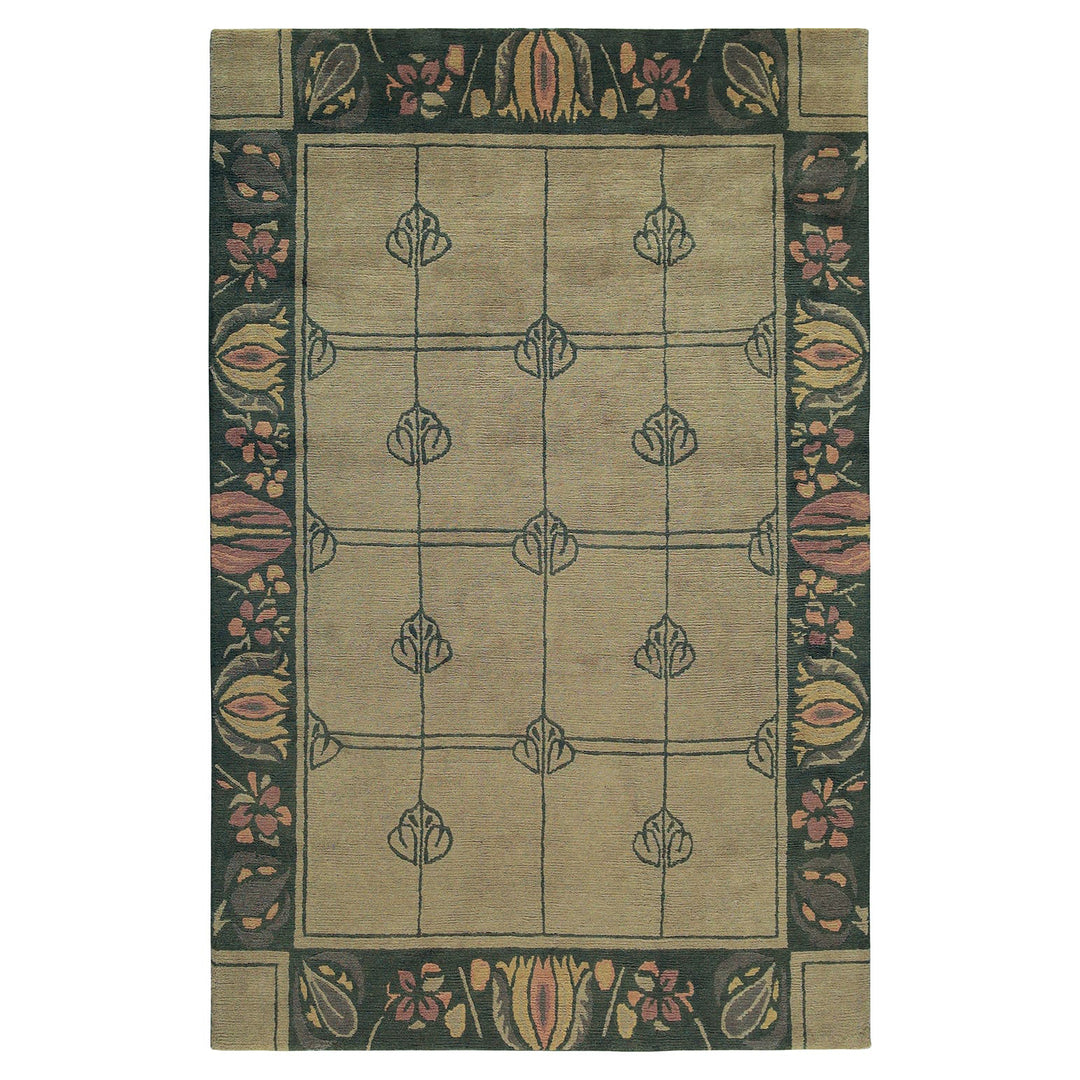 Stickley Windyhill Rug
The work of Scotland's Charles Rennie Mackintosh and his wife Margaret Macdonald contribute inspiration to our elegant Windyhill rug.
Its pattern recalls Mackintosh's signature design aesthetic, while Macdonald's panel titled "Heart of the Rose", designed for her husband's Hill House project, lends its colour palette.
A wonderful complement to many Stickley collections, the rug is hand-knotted by Nepalese weavers using wool from Himalayan Highland sheep.
Hand knotted in Nepal from pure Himalayan Highland sheep's wool.
Your rug is a work of art and deserves the same care and attention you would devote to a fine piece of furniture.
However, the hand-knotted rug is constructed in such a manner that with surprisingly little care, it should maintain its beauty and utility for generations.
Please click Here for more details on cleaning care.
Please note, this is a special order item. If our supplier has stock, you can expect an approximate delivery to the store in 4 weeks.
If our supplier does not have stock, it could take up to 6 months for delivery. If you are interested in this item, you can reach out to Inland by email: info@inlandmade.com or by phone: 204-957-4940 and a customer service representative will be happy to reach out to inquire if stock is available.
We believe strongly in the quality and integrity of Stickley workmanship and products, and we want you to be thoroughly pleased with your Stickley products as they become an important family heirloom for generations to come.
Should the furniture fail structurally at any time during the lifetime of the original owner, because of workmanship or material, Stickley will repair or replace it at their discretion. If Stickley determines that the issue in question is covered by warranty, and that repair is impractical, you will be furnished a replacement product of the same or similar color, design, style, and quality.
Please click Here for more information regarding Stickley Warranty Policy.